Are you eager to buy your next home? This Beacon Estates gem has been updated and expanded—and it might just be everything you've ever dreamed of. With an abundance of features to delight, 12881 Beacon Hill Drive is easily one of the most gorgeous properties on the block. Let's take a look inside. 
Welcome to 12881 Beacon Hill Drive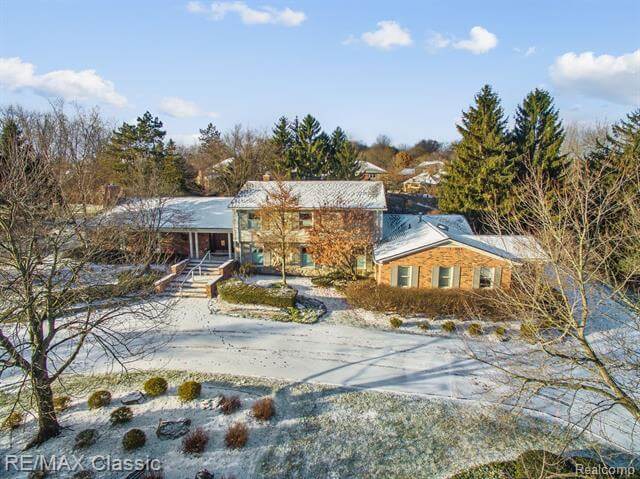 Featuring a private yard that's decorated with lush, mature trees, 12881 Beacon Hill Drive boasts a stately brick and aluminum exterior. You'll have over 5,000 square feet of space to enjoy, with four bedrooms, eight bathrooms, and multiple family rooms. Here are some of the amazing features you'll notice inside!
Spacious Living Areas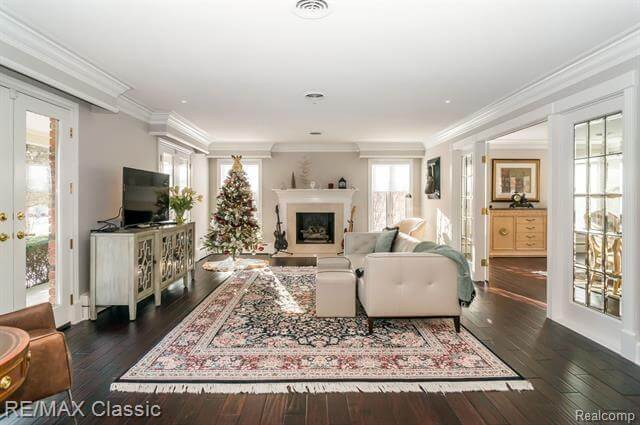 The main living area is a blank yet fully updated canvas that's ready for your personal touch. With natural light streaming in from all directions and glass-paned entryways to the dining room, this living room feels and looks open and ready to host guests. 
A Colonial Kitchen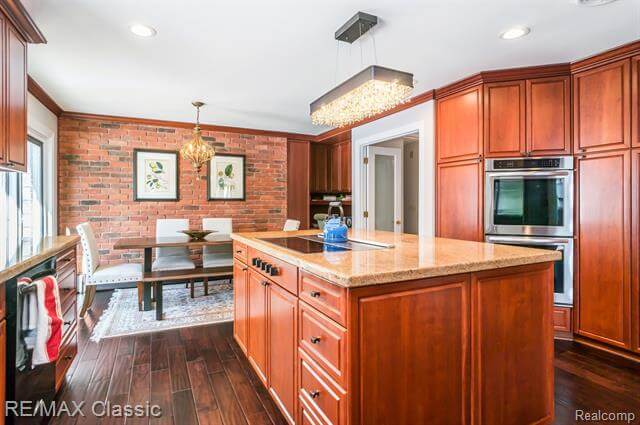 With tall cherry cabinets and stainless steel appliances, this colonial kitchen will easily bring out your inner chef. The granite countertops pull everything together, and there's also a Gaggenau stove to go along with them! Don't forget to check out the cozy breakfast nook along the brick accent wall, too.
Tons of Spacious Closets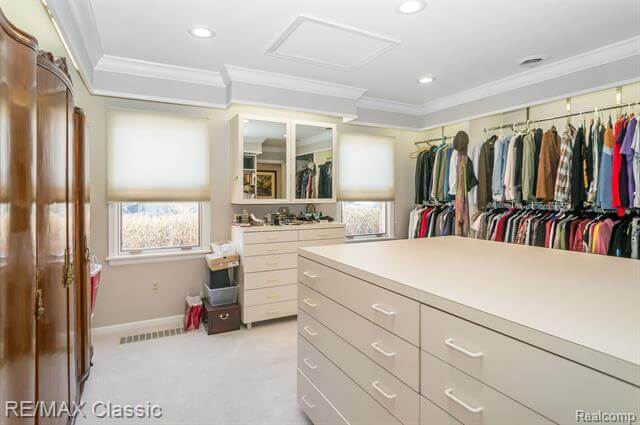 The main bedroom suite offers two massive walk-in closets! You'll have plenty of space to store and display all your apparel, and there are also endless built-in counters and drawers to keep everything organized.
A Bonus Living Space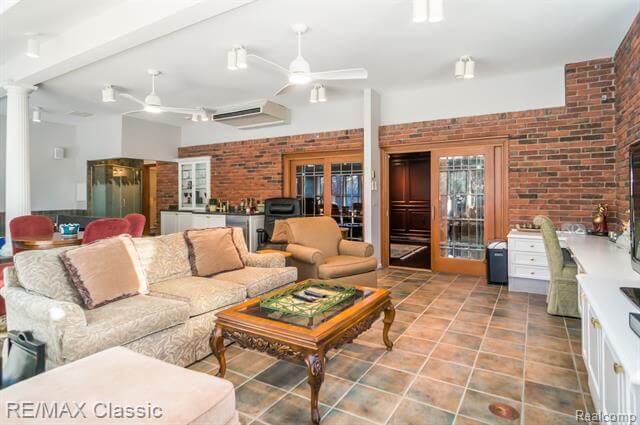 The second living area has a variety of features, including a wet bar, glass doors to the outside area, and skylights. The possibilities with this room are endless—and there's even an entire wall of gorgeous built-in shelving. You'll also notice another brick accent wall that ties the room together beautifully.
Multiple Pools and a Hot Tub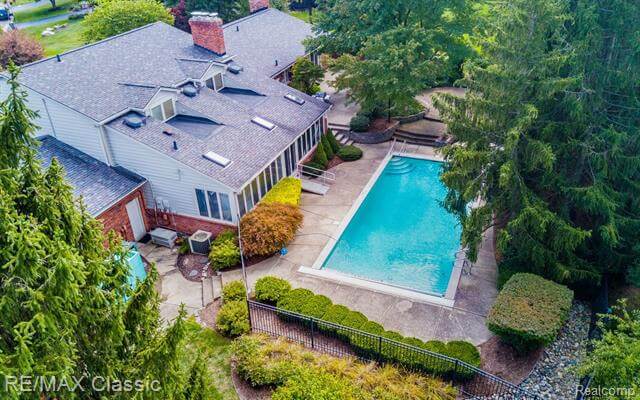 Besides a fenced-in yard, this Beacon Estates beauty also features an elegant in-ground pool alongside a hot tub, so you can go swimming no matter what the temperature is outside. Don't forget to check out the indoor pool, too—it's great for chilly days!
This backyard also showcases plenty of outdoor lighting, which means you can enjoy the serenity of nature during the day or night. It truly is ideal for barbecues, parties, or get-togethers with loved ones!
A Deluxe Multi-Car Garage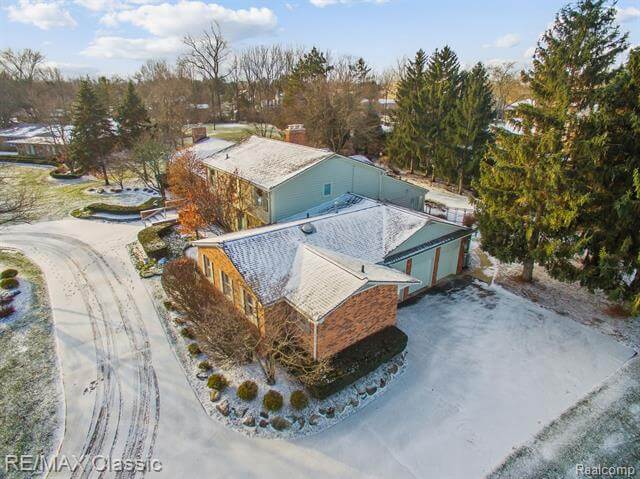 The three-car garage is massive, heated, and even has its own elevator lift. This is perfect for anyone who needs room for multiple cars, and the lift is extremely convenient for any at-home mechanic.
Interested in Buying this Stunning Estate?
If you're interested in touring or purchasing 12881 Beacon Hill Drive, contact us so we can get started. You can also check out the resources we have for our Plymouth area buyers!