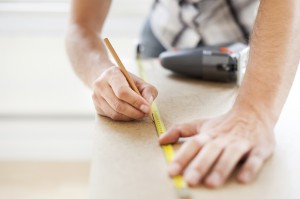 If you're a home owner in the Plymouth area, you've likely asked yourself the following questions at least one: How can I increase the value of my home without too much out-of-pocket expenses for me?
In fact, it's very common for home owners to want to increase the value of their property, especially if they are preparing to list that property on the local housing market.
Thus, today, we're going to tell you about those home remodeling projects that will give you the best return on your investment.
What Home Improvement Projects Will Give Me a Good ROI?
Recently, the 2015 Remodeling Cost vs. Value Report was released to the public. This report, which is compiled annually with Hanley Wood's Remodeling Magazine, compares changes in home improvement project costs with perceptions on how much those projects contribute to a home's resale price.
Here are a look at some of the most common home improvement projects and how much they really benefit you as a home seller:
Steel Entry Door Replacement: 101 .8 percent of costs recouped upon resale
Manufactured Stone Veneer: 92.2 percent
Garage door replacement – mid-range project: 88.5 percent
Siding Replacement with fiber cement: 84.3 percent
Garage door replacement – upscale project: 82.5 percent
Vinyl siding replacement: 80.7 percent
Wood deck addition: 80.5 percent
Minor kitchen remodel: 79.3 percent
Wood window replacement: 78.8 percent
Foam-backed vinyl siding replacement: 77.6 percent
The recent report also noted that since 2003, replacement projects resulted in a higher financial return that remodeling projects.
Still, both types of projects have declined in value over the last year, the report noted.
The average cost recouped on replacement projects was 73.2 percent while remodeling projects fell 60.8 percent.
How Can We Help You With Your Plymouth Home Sale?
We hope you found today's block on home remodeling interesting as a prospective Plymouth area home seller.
Of course, to secure the absolute best price on your property, it's important to approach the home selling process as holistically as possible. This means that in addition to any home improvements, you should also invest the time and resources in a comprehensive marketing plan.
That's where we can help! As your experienced Plymouth area REALTORS®, we know how to adequately market homes for sale to the right buyers in order to ensure a favorable outcome for you.
Contact us, Mike and Mary Gladchun, today to learn more about how we can help you throughout the home selling process!
Until next time,
Mike