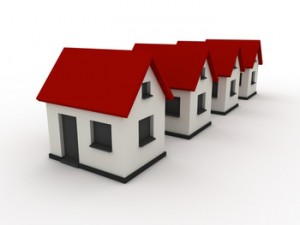 Canton home buyers and home sellers alike are sure to be thrilled by the most recent housing market report for the national and local markets.
Evidently, the Year 2015 is poised to be a break-out year for the housing market.
Experts say that home buyers and sellers can attribute three top factors to the markets overall health:
The job market is stronger
Home prices are stabilizing
Rents are high
If you're thinking about entering the market anytime soon, we recommend you take a few moments to learn about the current state of the market.
A Closer Look at These 3 Factors That Are Improving the Housing Market
Let's look at each one of these factors individually.
First, the job market is getting stronger. In fact, the unemployment rate dropped 5.8 percent, with 321,000 jobs opened up in November.
This added work opportunity is improving consumer optimism. In fact, confidence is 19.5 percent higher than it was a year ago.
As jobs continue to stabilize, more potential home buyers are likely to enter the market, looking for their dream home. Not only that, but because of the increase in jobs, more of these home buyers are likely to qualify for a home mortgage the first time around.
Next, home prices are stabilizing.
According to recent data, home prices between January and October, 2014 increased 4.5 percent nationally.
Still, this is slower than the same period during 2013, when prices increased 11 percent.
Meanwhile, mortgages are lingering around 4 percent for 30-year fixed rates. Combine that with home prices stabilizing and you're primed for a market improvement in 2015.
Finally, rents are higher. In fact, they have approached a seven-year high at this point.
This is driving more and more would-be home buyers to consider investing in property. After all, more and more renters are becoming fed up with exorbitant rents.
We're Happy to Help With All of Your Canton Real Estate Market!
As you can see, things are certainly looking up on the national and local housing market- for both buyers and sellers!
Thus, if you're on the fence about whether to enter the market anytime soon, we highly encourage you to do so now.
Conditions are just right for entering the market and you're sure to experience a successful outcome.
Contact us, Mike and Mary Gladchun, today to learn more!
Until next time,
Mike