What do chorizo verde street tacos, lobster béarnaise, and specialty wood-fired pizza have in common? You can find all of these dishes here in Plymouth, at locally owned and operated restaurants.
Even though Plymouth sits at a cozy population just under 10,000, the residents' passion for pouring into the community is all around. Take a look at some of the best flavors Plymouth has to offer, and check out one of the spots next time you treat yourself!
Fiamma Grille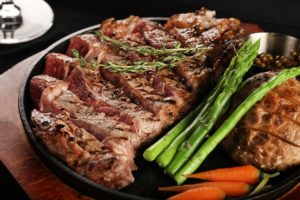 A family owned and operated restaurant on Main Street, Fiamma Grille features a seasonal menu, made totally from scratch.
Fiamma Grille is known primarily for its signature steak, with juicy hand-cut ribeyes, tender filet mignons, and flavorful sirloins. But in addition to the steak dishes, Fiamma also offers a wide variety of other favorites. We recommend trying the Prince Edward Island Mussels, Tagliatelle Bolognese, or Great Lakes Walleye. Browse their mouth-watering menu of fine dining options here!
Compari's on the Park
Another family owned and operated eatery, Compari's on the Park specializes in all things Italian, from pasta to pizza. In fact, their brick-oven pizza was recently voted as one of the Top 25 Pizzas in Metro Detroit.
Compari's provides a variety of dining areas, from regular seating to the bar to the outdoor patio, and the menu is filled with tasty, Italian-inspired dishes. We recommend trying out one of their famous brick-oven pizzas, the pasta combo bargain, or the popular veal cherry. Plan your visit to Compari's, and take a look at their top-notch menu.
The Post
Looking for a more low-key dining option, maybe one with live music, flat screen TVs, and regular parties and events? The Post is a local bistro and bar that's been serving up tasty dishes since the 1970s and is stilla popular Plymouth spot today.
If you visit The Post during the day, you can expect lighter fare, like soup and salads, burgers and wraps, and tacos and sliders. The kitchen shuts down for the night at 11PM, and the bar is open until 2AM — but the best deals are during happy hour from 3PM-6:30PM every day.
Ironwood Grill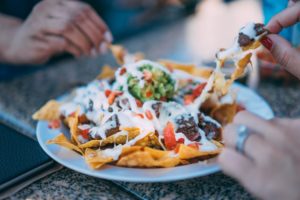 A newer edition to the local restaurant scene, the Ironwood Grille is the premier sports bar in the Plymouth area. With walls of TVs tuned to different channels and plenty of Michigan beer on tap, Ironwood Grill is the best choice for watching the next big game.
If you're looking for some typical greasy bar food — like Pig Candy (the Ironwood's name for smoked bacon and maple syrup), burgers, and nachos — their menu has you covered. But Ironwood Grill sets itself apart from other sports bar by offering a wide variety of other dishes, as well. We recommend trying the Strawberry Basil Chicken Salad, Ironwood Pretzel Sandwich, or Cajun Salmon!
Find Your Home in Our Tight-Knit Community
Plymouth residents are passionate about bettering the town in any way they can — and it shows. Not many small towns can claim such a diverse and active local restaurant scene! Don't miss out on your chance to find your place in this tight-knit community.
If you have any questions about the area or would like to get started with your home buying or selling journey here, give the Mike and Mary Gladchun Team a call today!