Finding the right home for sale in Salem, MI can feel tricky, but luckily our team is ready to help. If you're looking for a stunning, private, and luxurious home, then consider checking out 6296 Wilderness. This gorgeous house has a lot going for it, and could be the perfect fit for you.
Here are 3 reasons that 6296 Wilderness should be at the top of your home buying list!
Private and Spacious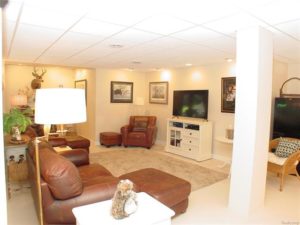 6296 Wilderness is located on a huge 3 acre lot. It is one of 13 homes that take up 65 acres of Salem, MI's lush landscapes, glistening ponds, and stunning greenery. In addition, this 4,900 square foot lot features 4 bedrooms, 3 full bathrooms, a spacious kitchen, and lots more. In the hustle and bustle of the modern age, it's important to make sure that your home becomes your own sanctuary.
Take a step away from it all when you choose to make 6296 Wilderness your oasis.
Luxurious and Modern Design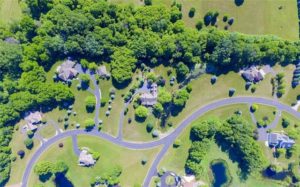 6296 Wilderness was designed with luxury in mind. This home features top appliances and stunning craftsmanship throughout the entire house. Experience and delight in the Subzero and Thermador appliances, the luxurious master bath, with the waterfall shower and jetted tub.
Exceptional, functional, and state-of-the-art design can create a truly extravagant home, and 6296 Wilderness is no exception.
Exceptional Location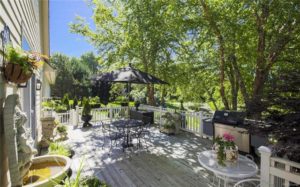 Location, Location, Location. It's extremely important in the home buyer's decision-making process. Luckily, 6296 Wilderness is in a vibrant area. Salem, Michigan is a small town with a close-knit community of over 6,108 people. With a 8.5% growth rate, this rapidly developing area is becoming more and more of a desirable location.
Blending small-town charm with a bustling local community, 6296 Wilderness is an exceptional spot to call home.
Ready to Take 6296 Wilderness Off the Market?
This beautiful home for sale in Salem, MI is not going to sit on the market for long! If you're ready to put in an offer on 6296 Wilderness, then please don't hesitate to contact our team today. We would love to help assist you in the home buying process. Don't forget to browse our resources, learn more about the area, and book a tour today!
Don't wait to put in an offer on 6296 Wilderness. Contact our team immediately to explore your options!