Get ready to deck the halls and ring in the holiday season in Northville! Winter is right around the corner, and with it comes tons of fun and festive community events to enjoy.
Check out a few of the highlights going on in the area, and celebrate a few of these upcoming events with the rest of the Northville community.
Huffin' for the Stuffin'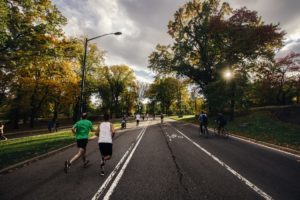 In this second-annual Northville event, join the rest of the community in the Huffin' and Puffin' Thanksgiving 5K. Whether you want to run, walk, or skip the race route, the 5K is a great way to burn a few extra calories before you start on the turkey. PLus, this year will even feature a loop for kids!
100% of the proceeds from the event will go towards the Blessings in a Backpack organization, and awards will be given to the top times in the male, female, stroller, and child groups. Register online to participate!
Location: Maybury State Park
Date: 8:45AM (Kid's Dash), 9AM (5K)
Holiday Lighted Parade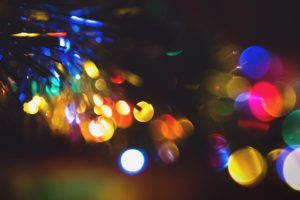 Kick off the holiday season with the Holiday Lighted Parade and Tree Lighting Ceremony. Come out to the Northville Town Square for free hot cocoa before and after the parade, as well as a photo booth, sing-a-long, and an appearance from Santa Claus. Festive glow items will also be sold for attendees to join in on the show.
The parade will feature a dazzling displays of lights from floats and decorated vehicles. Enjoy this free event, and get ready to celebrate the holiday season!
Location: Downtown Northville
Date: November 16th, 6:30PM-7:30PM
Tinsel & Treasures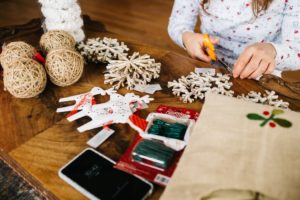 Tinsel & Treasures is one of the best craft shows in the country, and it's a great chance to finish up your holiday shopping. With over 75 hand-picked vendors and artists from all around the Midwest, there are tons of hand-made and carefully crafted gifts to choose from.
Shop for items like paintings, furniture, photography, jewelry, clothing, home decor, and more. Support local artists at this amazing craft show!
Location: Northville Community Center
Date: December 7th-9th
Holiday Funtastic Night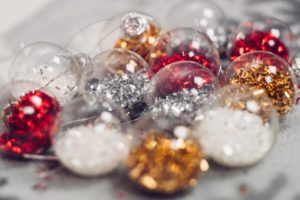 The Holiday Funtastic Night is a fun and festive way to bring the whole family out for a night of celebrating the holiday season. With cookies, hot chocolate, holiday movies, and crafts, come down and get cozy while you and the kids write letters to Santa.
There is an $8 fee for the event, but rumor has it that Santa himself might be making a special appearance!
Location: Northville Community Center
Date: December 14th, 6PM-7:30PM
Find Your New Home in Northville
From craft shows to holiday parades, the Northville community stays active and involved during the holiday season. Don't miss out on these festive events — find your Northville home today.
If you have any questions or would like to set up a showing, please contact your local real estate experts Mike and Mary Gladchun!