You want the convenience of the big city but the peace and quiet of the suburbs. We understand, that's why we specialize in serving the fantastic suburban communities surrounding Ann Arbor and Detroit.
For a peaceful residential experience, you'll love Plymouth, Canton, Northville, and Livonia. There's a reason homebuyers are flocking to these areas, despite having jobs in the metropolitan hubs of Detroit and Ann Arbor.
Each community is conveniently located a commutable distance away. However, we've narrowed down the top two best suburbs for commuting. We chose one community for commuting to Ann Arbor, and one for commuting to Detroit.
Best Detroit Suburb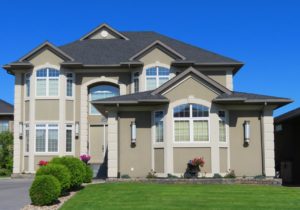 In terms of distance and travel time, Livonia is the best suburb to live in if you're commuting to Detroit for work or play. Only 15-miles northwest of Downtown Detroit, this community is supremely close to I-96, which makes getting to Detroit as easy as cake.
Plus, this suburb offers a high quality of life. With over 1,380 acres of parkland, a wide array of recreational opportunities and programs, and a tight-knit community, Livonia has something for everyone.
In fact, with over 90,000 residents it hardly feels like a suburb! It has enough amenities and attractions to keep you entertained all weekend long.
Best Ann Arbor Suburb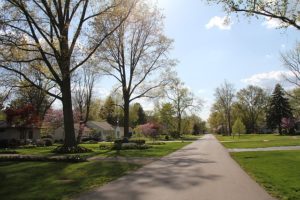 When it comes to commuting to Ann Arbor, you can't do much better than by living in Canton. Less than 30-minutes from Downtown Ann Arbor, this suburban town is close to the interstate and has less traffic than major metropolitan areas nearby.
However, as Michigan's second-largest township, Canton can feel like its own metropolis. It's home to vibrant arts and culture, including the much beloved Village Theatre which hosts live performances throughout the year, and upscale shopping and dining.
You'll also find that Canton schools are top-notch. They offer a variety of programs, have comprehensive curriculums, and employ highly skilled teachers. There's a reason US News & World Report ranked the Plymouth-Canton High School as #34 in Michigan!
Looking for Additional Real Estate Resources?
We've got you covered. As your area experts, our team has an array of complimentary home-buying, home-selling, and relocation resources available to you. If you need help relocating to the area, or simply looking for a professional to chat with about your real estate plans, please give us a call at (734) 358-0700. We're always happy to help.