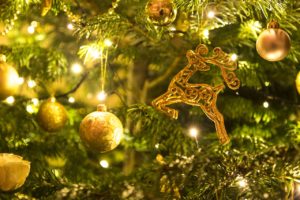 Looking for a fun way to celebrate that holiday spirit you've been feeling? How about a little tree lighting and hot chocolate in Downtown Plymouth? This weekend ushers in the beginning of the holiday season in Plymouth, MI with the Tree Lighting and Red Kettle Kickoff!
Don't Miss Out on the Downtown Plymouth Tree Lighting & Red Kettle Kickoff
This Friday, November 10, head to Kellogg Park for the annual Tree Lighting and Salvation Army Red Kettle Kickoff. At 7pm, watch as Downtown Plymouth is lit up with holiday spirit! While the Salvation Army Band serenades the community, the lovely trees along Main Street Boulevard will shine with holiday lights.
The Fun Starts Before in Downtown Plymouth
The lighting kicks off at 7, but the fun starts at 6:30 with free hot chocolate by EG Nick's and cookies by Community Financial.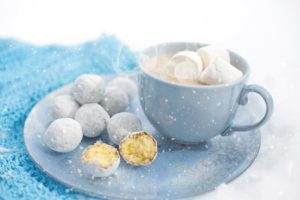 It's a great time to meet up with friends and neighbors and give the kids a chance to experience the holiday spirit.
Donate for a Chance to Win
In addition to cookies and festivities, local merchants will also be donating gift cards. Bring a nonperishable food item or toy for your chance to win a gift certificate from a downtown local merchant. Participants include Bella Mia Boutiques, Core Sport, Delta Diamond, Harris Conservatory Music, Vanity Salon, Tacari Salon, The Dog Bakery, Stella's Taverna, Old World Olive, and many more.
The Salvation Army Red Kettle Campaign Kicks Off
We've all heard the tolling of the bell every holiday season. Maybe we've dropped in a few spare coins or dollar bills. But do we know what the campaign's really all about?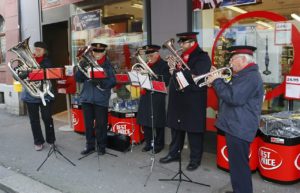 Every year, the Salvation Army Plymouth features 19 Red Kettle locations across Northville, Plymouth, Canton, and Belleville to raise money to benefit the community. Specifically, the money raised goes to enhance their various community programs, like youth groups, senior groups, AA programs, and social service programs.
Why Donate to the Salvation Army?
The Salvation Army works to enrich and better the lives of the people they serve, especially those struggling financially in the community. Some of their specific social service programs include Pathway to Hope, bill paying assistance, and a food pantry.
Volunteer for the Red Kettle Campaign
If you want to do more than donate, you can volunteer to participate in the Red Kettle Campaign. Ring the bell solo or invite a small group to participate for a little more holiday spirit. You can also host an online kettle for more donations.
This Isn't All the Holiday Spirit Coming to Plymouth…
This is just the beginning of all the holiday fun, excitement, and celebration! Coming up… lots more fun and festivities all season long. Keep up with what's happening in Downtown Plymouth. Explore the community of Plymouth, MI. Or just contact Mike & Mary if you're interested in becoming a part of the Plymouth community yourself.