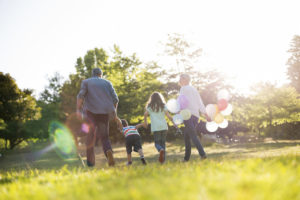 Searching for a way to get outside and enjoy the lovely colors and bright, warm sunshine of summer in Southwest Michigan? The Plymouth area is an outstanding place for hikers, bikers, and outdoor lovers of all kinds. Take a look at some of Plymouth's best outdoor parks, activities, and amenities.
Explore the Parks of Plymouth
Hines Park: Weaving 15 miles through Plymouth, Northville, Livonia, Westland, Garden City, and Dearborn Heights, Hines Park offers 20 park segments filled with amazing amenities and activities from nature trails to sports fields, playground to picnic areas. At Wilcox Lake Recreation Area, enjoy a fishing dock, and at Gunsolly Mills Recreation Area, you can even race model race cars along a hilly dirt track.
Plymouth & Plymouth Township Community Parks: Both the City of Plymouth and the Township of Plymouth offer
outstanding local parks, small and large, where you can find a plethora of amenities and activities. Sports fields and courts, walking paths, playground, bike paths, fishing ponds, sledding hills, sprayscapes and pools, picnic areas, fountains… these are just the beginning!
Maybury State Park: A few miles north of Plymouth in lovely Northville, the Maybury State Park is the ideal escape for true lovers of the great outdoors. Undisturbed woods, untouched meadows, and sparkling lakes set the scene to numerous adventures—including fishing, hiking, mountain biking, horseback riding, picnicking, camping, road biking, cross-country skiing, or simply enjoying great events, like Music at Maybury or Family Fun Campouts.
Trails Through Plymouth
Hike, bike, walk, jog, or roller skate throughout Plymouth, Plymouth Township, and Wayne County!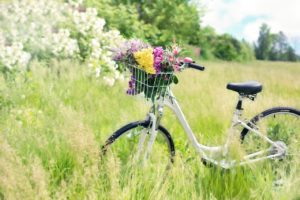 Discover scenic routes like the Dixboro-Plymouth Bike Route, which stretches 11 miles from Plymouth to Frains Lake to Dixboro, or the Hines Park Bike Route, spanning 15 miles along the Rouge River, beautiful lakes, and scenic parkland. There are also numerous nature trails at Miller Woods, and the 1-275 Metro Trail features over 26 miles of paved pathway for biking, walking, or jogging. Visteon Soccer Fields even features two fitness trails!
Plymouth's Outdoor Events
It's not all about recreation, sports, or escaping to nature. Sometimes the great outdoors are about social gatherings and fun activities. Head to Kellogg Park in Downtown Plymouth to enjoy outstanding events, like the 3-day Art in the Park festival of fine art, delicious cuisine, or local entertainment. There are also Concerts in the Park throughout the summer (including Music in the Air, Music in the Park, and the Plymouth Community Band), and the Farmers Market is a fresh-and-local shopping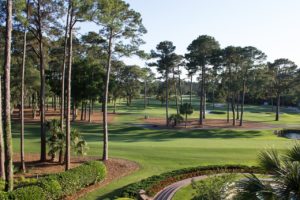 experience not to be missed!
Golfing Plymouth
Love to golf? There are numerous public and private courses throughout Plymouth and Wayne County, like the Plymouth Township-owned Hilltop Golf Course. In Plymouth Township, you can enjoy beautiful courses like Fox Hills Country Club and Hickory Creek, and nearby Northville is home to the signature Northville Hills Golf Club.
Ready to Come Explore Plymouth, MI?
If you're thinking of relocating to Plymouth, MI, then it's time to contact Mike & Mary Gladchun. As your Southeastern Michigan area real estate experts, we're here to help you explore the area, learn more about buying a home, and get started on your home search.