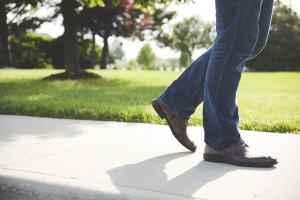 Spring has sprung and Michigan is warming up! The perfect excuse to go outside and enjoy the warmer weather is just around the corner: March 30th is national Take a Walk in a Park Day. So we're going to take a moment to give you a rundown of 5 of the best parks in the Plymouth, Northville, and Canton area.
Heritage Park in Canton, MI
If you're looking to take an actual walk in the park, Heritage Park in Canton is a popular choice because it has 2 excellent walking paths. It also features baseball fields and a volleyball court, perfect for team sports. You can even go fishing in one of the ponds from the piers.
This is a great park to bring children to as there's a playground and splash park. When you're ready for a break, there are several pavilions and picnic shelters, so you can spend the afternoon without having to leave to eat lunch.
Freedom Park in Canton, MI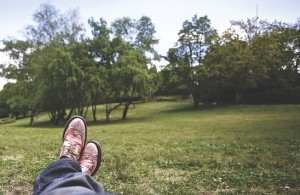 Enjoy views of the beautiful pond as you take a walk through scenic Freedom Park. Not only is this a great park for walking, but there are plenty of amenities to keep you entertained. With a large play structure that's perfect for kids, as well as tennis courts and a picnic shelter, this park is great for all ages. Freedom Park also features a disc golf course!
Kellogg Park in Downtown Plymouth, MI
Located in the heart of downtown Plymouth, Kellogg Park hosts all kinds of festivals and fairs. With a beautiful fountain at the center, it's the perfect place to wander around. With plenty of food venues nearby, why not bring lunch? Spread out a blanket and enjoy your lunch in the shade of Kellogg Park's gorgeous trees.
Bicentennial Park in Livonia, MI
Enjoy a stroll down Bicentennial Park's trails! There is so much to enjoy at this park located in Livonia. With baseball fields, soccer fields, and tennis courts, you can choose how to play! There are also great playgrounds for kids. The picnic pavilions make for a perfect place to have your lunch. Bicentennial Park offers something for everyone!
Hines Park in Wayne County, MI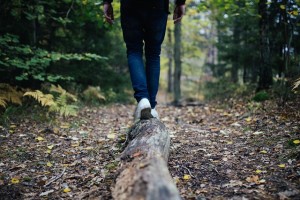 Hines Park has been a staple of Wayne County for 80 years. Spanning through cities including Northville, Plymouth, and Livonia, Hines Park offers a 15 mile long trail that stretches from Northville to Dearborn Heights. Take a walk, a jog, or bike ride. With a huge selection of playgrounds, picnic areas, and sports facilities, the park gives you plenty of reasons to spend ages exploring everything it has to offer.
Looking for a Home in the Plymouth Area?
If you're thinking of buying a home in Plymoth, Canton, Northville or the surrounding area, don't hesitate to contact Mike & Mary. We're happy to help with your home search and provide any resources you might need. Give us a call at 734-358-0700.