Saving up to buy a new house in Plymouth, MI this year?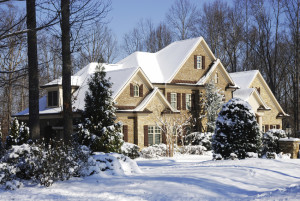 With the weather quickly turning cold, and the season of gift-giving upon us, you might be seeing your monthly expenses going up and your savings going down, but it doesn't have to be this way! Here are a few easy ways you can save money around the house during the winter months.
Bundle Up!
It might not be your favorite way, but one of the easiest ways to save money on energy is to turn down the thermostat and add layers. Be sure to keep blankets on couches and add area rugs to hardwood floors or tile.
Maintain Your Furnace
If your furnace isn't running efficiently, it will use more energy to produce the same amount of heat. Have it inspected every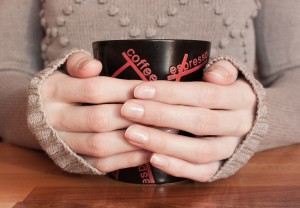 winter, and check the filter monthly to replace when it gets dirty.
Lower the Temp at Night
According to the US Department of Energy, you can save as much as 10% on your energy bill by lowering the temperature 10-15 degrees for eight hours. Invest in flannel sheets or add warm blankets, or just lower the thermostat a few degrees to still see some savings.
Increase Insulation
Don't waste money letting heat escape! Make sure windows and doors are properly weather-stripped, and cover up any cracks or gaps where heat might escape. Consider insulating your attic or ceiling, especially if you notice lots of icicles hanging from your roof (which indicates a lot of melting snow), or patches of your roof where snow appears to be melting quickly.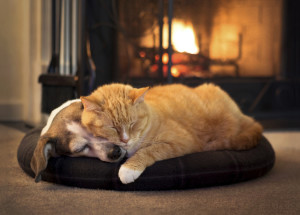 Keep Blinds Closed
Unless your windows are receiving directly sunlight that will warm your home, keep your blinds or shades closed to better insulate the glass.
Mind the Fireplace
When the fireplace is in use, lower the thermostat. When it's not in use, keep the damper closed, and make sure it's properly caulked or sealed. If you never use the fireplace, plug and seal the flue.
Set Ceiling Fans to Clockwise
Because heat rises, the temperature towards the ceiling can be as much as 10 degrees warmer. Running your fan in a slow, clockwise direction pulls cooler air up in the center and pushes warm air down around the walls, raising floor temperatures by as much as 5 degrees. That's why many fans have a summer/winter switch.
Cook Meals at Home
Cooking your meals at home serves the dual purpose of heating your home and saving you money on costly restaurant trips.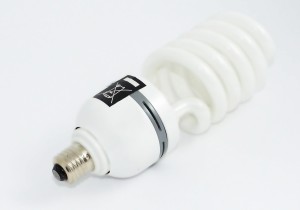 Use LED Lights
LED lights, though slightly more expensive to buy initially, use up to 75% less energy and can last 25 times longer, which means they definitely pay off in the long run.
Unplug Electronics
Even when electronics are powered off, they still draw power if they are plugged in. Simply unplug any electronics that are not in use, or plug several devices into a power strip, then simply switch off the strip at night.
Rethink Your Gifts
Yes, it's the holiday season and friends and relatives might be expecting gifts, but they don't have to be costly. Consider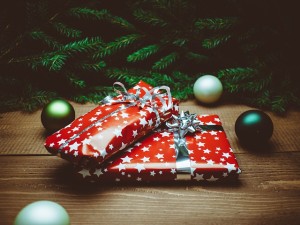 making your own gifts, or even offer services or assistance (like cooking or helping a friend move) for unique and greatly-appreciated gifts.
Ready to Start Saving for Your Dream Home in Plymouth?
If you're thinking of investing in a home in Plymouth this coming year, then it's time to contact Mike & Mary. We'll help you learn more about buying a home in Plymouth, explore the town and its surrounding communities, and start searching homes for sale. Let's get started today!