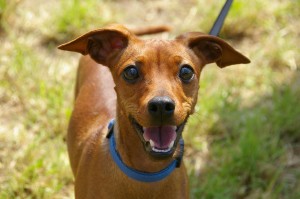 Did you know October is National Adopt a Shelter Dog month? And whether or not you currently have a dog or you're considering adopting a new furry friend, it's important to keep in mind that when searching for the ideal home in Plymouth, MI, you'll want to be sure to include some features your pet will more than appreciate.
1. A Great Place to Run
First, and possibly most importantly, is having a backyard! Dogs love to be able to run freely, or sit and bask in the sun, which means condos are not always the ideal dog locale. Large, wooded yards offer plenty of space for dogs to roam, and fenced yards can give you some peace of mind about letting your dog out loose. Homes with decks or patios can be a great spot for getting some sunshine, too!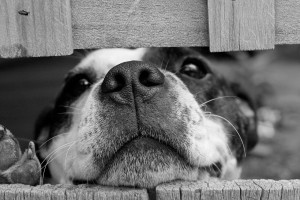 2. A Cozy Wintertime Fireside
When the weather starts to get cold, your dog might not be doing so much sunning on the back deck—but he'll surely appreciate getting cozy by the fireplace! Other optimal features for indoor sun are large windows or sunrooms.
3. Comfort with Carpeting
There's nothing those padded paws hate more than slippery wood floors; plus, they're not very comfortable for sleeping! Give your pet some peace of mind and soft places to lie with carpeting. Want an easier clean? Go with wood floors—but make sure to give your pet some nice soft area rugs or pet beds to cozy up on.
4. Safe Stairways—or None at All
Old dogs often struggle with stairs, especially those too large to be carried. This makes a one-story or ranch home a nice treat for your elderly friend. Prefer the two-story style? Make sure your stairs are carpeted to provide easy traction!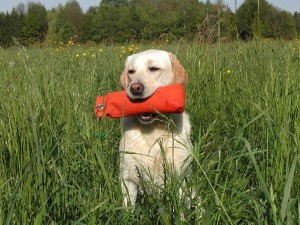 5. A Mudroom for Outdoor Messes
Okay, so this might not be on a dog's wish list, but it can certainly make life easier for pet owners! Tiled mudrooms or laundry rooms near the entrance are a great way to contain outdoor messes by providing a "dog room" or even a cleaning station where you can wipe off or bathe your dog.
Really Want to Pamper Your Pooch?
You probably won't find these features in your common home just yet, but some of these customized pet features are making their way into new construction homes! For a spin on the traditional mudroom, add a dog washroom station—with a pet dryer! Build your dog an under-counter feeding and water station to eliminate bowls—and add an automatic feeder. Designate one room or area as a pet suite—with a toy cabinet and bunk-style beds. You can even give your little canine friend a small-sized pet staircase next to your own.
It's Time for You and Your Best Friend to Find Home in Plymouth
Ready to start searching dog-friendly homes for sale in Plymouth? Contact Mike & Mary today and we'll help you learn more about life in Plymouth so you can get started buying your home in Plymouth!