Fall is here, and the coming of harvest season offers a wealth of new possibilities to Michigan residents.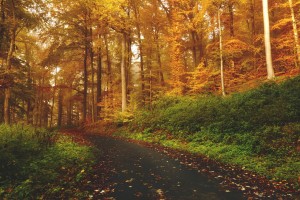 Hiking, biking, apple picking, enjoying the fall microbrew flavors, and pleasantly cool weather are just the beginning. For some truly exceptional fall experiences, you might need to take a little road trip to see some magnificent fall colors.
The Show Begins Up North
The leaves in Michigan begin their change up north in the Northern Peninsula and along the shorelines of Lake Huron and Lake Michigan as early as mid-September. But you don't have to drive that far for a great show. The metro Detroit suburbs and communities around Ann Arbor will begin to see their colors around early to mid October as the color show moves south.
Where Will the Foliage Views Be the Best?
Of course, just about any park or scenic natural area with trees will offer some pretty spectacular foliage coloring, but if you're really looking for a show, we have a few local recommendations.
Take the Detroit Tour for Some Spectacular Shoreline Colors
Start your tour in Lake St. Clair Metropark in Detroit to see some beautiful colors along the shoreline of Lake St. Clair. Then, head north along the St. Clair River to explore Algonac State Park. Keep heading north to Port Huron on the shores of Lake Huron for breathtaking views along the Great Lake.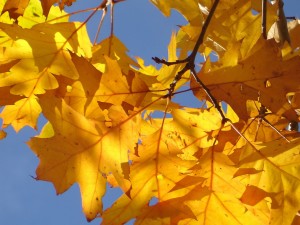 You can either return back through Detroit, or make a few more stops to attractions such as Blake's Big Apple in Armada, Bald Mountain Recreation Area in Lake Orion, or Stony Creek Metropark in Shelby Township.
Explore History and Scenery with an Ann Arbor Tour
Begin your tour just west of Ann Arbor at Watkins Lake State Park in Onsted, then head east towards Ann Arbor. Be sure to explore Downtown, maybe grab a brew or a bite at a local favorite, and discover some beautiful colors at the Matthaei Botanical Gardens and the Nichols Arboretum at the University of Michigan. Keep heading east towards Ypsilanti, and be 
sure to stop by the Orchards & County Fair (open mid September through the end of October. Keep driving east until you reach the William C. Sterling State Park on the Lake Erie shoreline of Monroe.
The Fall Colors Are Spectacular—But Every Season is Stupendous
Fall in Michigan is a wonderful season, but it's not just fall that has plenty to offer. Michigan is beautiful any time of the year, and the central eastern communities of Plymouth, Canton, Novi, and Northville offer their own dose of unique beauty and charm. So come explore the area, learn more about buying a home here, maybe even search some homes for sale, and contact us to get started finding your home in the metro Detroit area of Michigan!